Looking for Custom Fabric Swatch Books ?
We Offer The Widest Range of Swatch Books To Choose For Your Samples!
---
Hanger Fabric Swatch Books
Our Hanger Fabric Swatch Books Are the ideal way to showcase your material catalog in a stylish and neat way.
Why You Need A Fabric Swatch Book
Fabric Swatch Books (Also known as Textile Swatch Books or Sample Books), which contain samples of your various fabrics or textiles, are an excellent method to showcase your collection to customers in a neat and attractive manner. These Fabric Swatch Books are especially important if you're on the road and want to show off your newest fabric collection to clients without carrying a bunch of small pieces of materials! These fabric swatch books makes it a lot more convenient to carry your textile samples without having to worry about them getting lost or messed.
There's a always a chance that your customers have no idea how a fabric feels or what the actual colour appears like up close. Having them see and touch the fabric is always better than showing them an image. It's rare to find clients who make a purchase without first inspecting the fabric, therefore providing your customers with a fabric sample book is critical to increasing your sales.
Textile swatches are essential for remembering and quickly locating a fabric reference. The names of the fabrics and product IDs are readily visible, making it easier for your customers to request a certain fabric.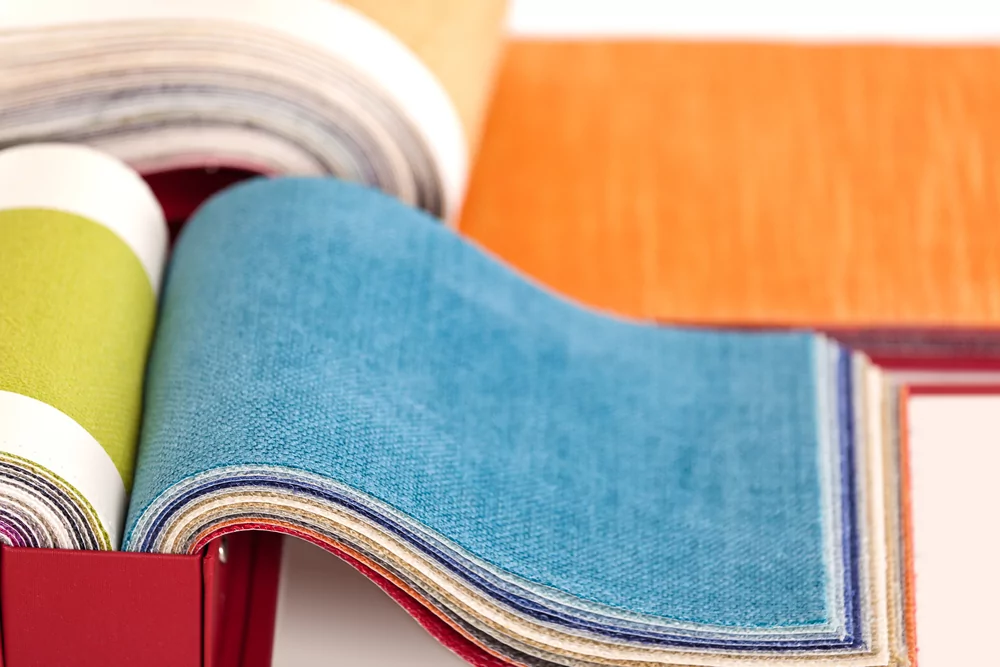 Where To Buy Custom Fabric Swatch Books & Textile Sample Books in South Africa?
At Daybo Industries we offer our clients the ability to personalize and brand their Fabric Swatch Books to match their company and style! We also carry a wide range of sampling products and have been supplying fabric stores and upholsters across the country with various types of sampling products. If you are looking for a custom design, WE CAN DO IT!
Here Are Some of The Reason You Need A Fabric Swatch Book:
With a textile sample book, you can save time finding a specific fabric without having to dig around to find the fabric you're looking for.
Allow you customers to view your catalog and the different styles without them having to walk around looking at each material.
A Fabric Sample Book is excellent for fabric suppliers to give to their customers.
Customers are able to enquire about a specific material or fabric from the swatch book using the unique product code displayed in the sample book.
Why Choose Our Fabric Swatch Books?
Since they can be hung neatly, our Fabric Sample Books are perfect for keeping your collection organized while also making it simple to find a specific catalog. No more keeping stacks of swatches and having to rummage through a pile of sample books to find a specific catalog!