The Shell Case Swatch Book Is The Perfect Way To Showcase Your Blinds!
---
Why You Need A Shell Case Swatch Book?
As a Supplier or Interior Decorator, You Don't Always Keep Every Single Type of Blind in Your Office and Neither Do You Carry All of Them With You When Visiting a Client. Swatch Books Are Made for Exactly This Purpose. With a Shell Case Swatch Book, You No Longer Have to Carry Small Pieces of Every Type of Blind in a Bag Which Could Get Damaged. Instead, You Can Now Add Each Type of Blind Along With the Details to Your Shell Case Swatch Book to Make It a Lot Easier to Carry Along With or to Show It to Your Clients.
We Manufacture Custom Shell Case Swatch Books!
That's Right! We Are Able to Manufacture and Tailor the Shell Case Swatch Book to Your Needs. You Can Now Have a Window Blind Sampling Book That Matches Your Brand's Style and Aesthetic!
Designed To Impress!
We Have Years of Experience Manufacturing and Supplying Swatch Books to Clients Across the Country! Every Swatch Book We Manufacture Is Manufactured With Careful Attention to Detail to Ensure That Every Sample Book Is Designed to Leave Lasting Impressions on Your Clients!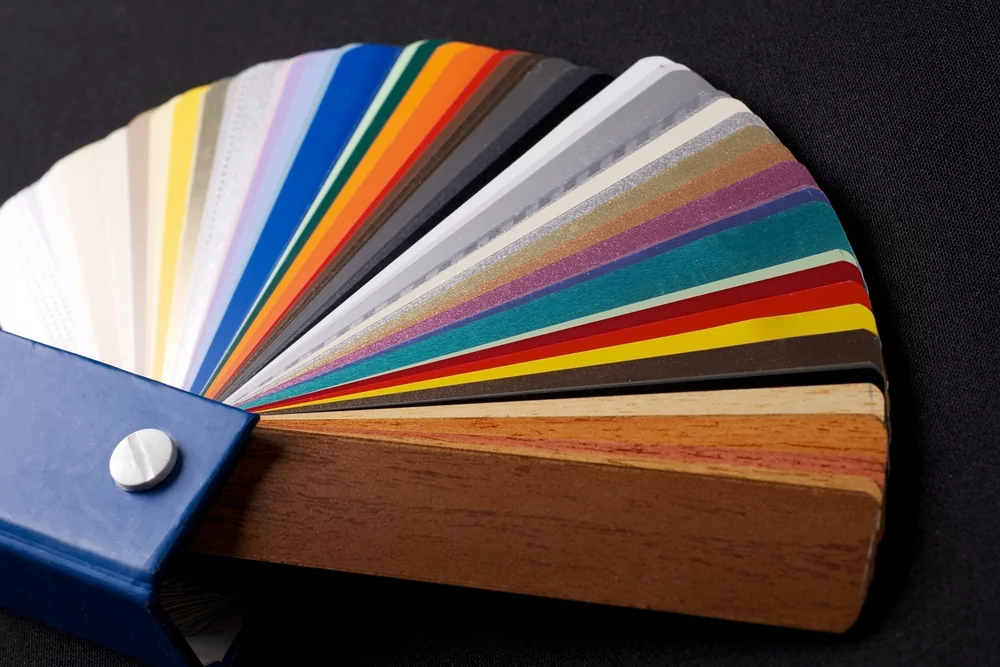 Give Your Customers A Memorable Experience!
A Classy Sample Book Will Automatically Give Your Customers a Sense of What to Expect and Has to Potential to Make Your Products and Brand 'stand Out' From the Crowd.
BEST PRICING & UNMATCHED QUALITY!
With Years of Manufacturing Experience, Research and Improved Processes and Machinery, We Can Offer Our Shell Case Swatch Books at Excellent Pricing With Unmatched Quality! Thanks to Our Advanced Machinery, You Don't Have to Sacrifice Style!