Have You Been Searching For Case Made Files?
---
Our Case Made Sleeved Ring Binders Are Exactly What You Need!
Our Case Made Files or Case Made Sleeved Ring Binders Are Custom Made Ring Binders Which Come Equipped With a Sleeve on the Back & Front for You to Slide Your Artwork or Page. These Are the Most Reusable Types of Files as You Can Repurpose Them Whenever You Want. The Easy to Access and Convenient Placement of the Sleeve Allows You to Change You Cover Page Whenever You Want.
Say Goodbye To Single Use Case Made Files!
With traditional ring binders or files, you get the opportunity to print directly onto the file. This means that your print or design can never be changed later on. In order to re-use it, you would have to stick a page over the cover or order a new set of case made files. That is not the case with out case made sleeved ring binders! Our case made sleeved ring binders allow you to slide in a new artwork or page whenever you want to. That means you can keep using them for years to come without having to replace them.
Make It Your Own!
Our Case Made Sleeved Ring Binders Can Be Customized To Your Requirements.
Full Colour Edge to Edge Print:
We Offer Our Customers the Choice of Picking Full Colour Prints for Their Case Made Sleeved Ring Binders.
With This Cost-effective Printing Option, You Can Get a Great-looking Bespoke PVC Sleeved Ring Binder File for a Low Price! Your Artwork or Brand Designs Can Be Printed in Numerous Colors & Even Full Colour Print.
We Are Also Able to Print on Any Portion of the Case Made File Such as the Front, Spine and/or Rear Cover of the File. Our Different Design Possibilities Make It Possible for You to Design the Sleeved Ringbinder You've Always Wanted!
Debossing:
Debossing Is the Process of Stamping an Image (Logo, Text, Etc.) Into a Ring Binder to Create a Depressed Impression. The Image Below Should Give You an Idea of What a Debossed Effect May Look Like.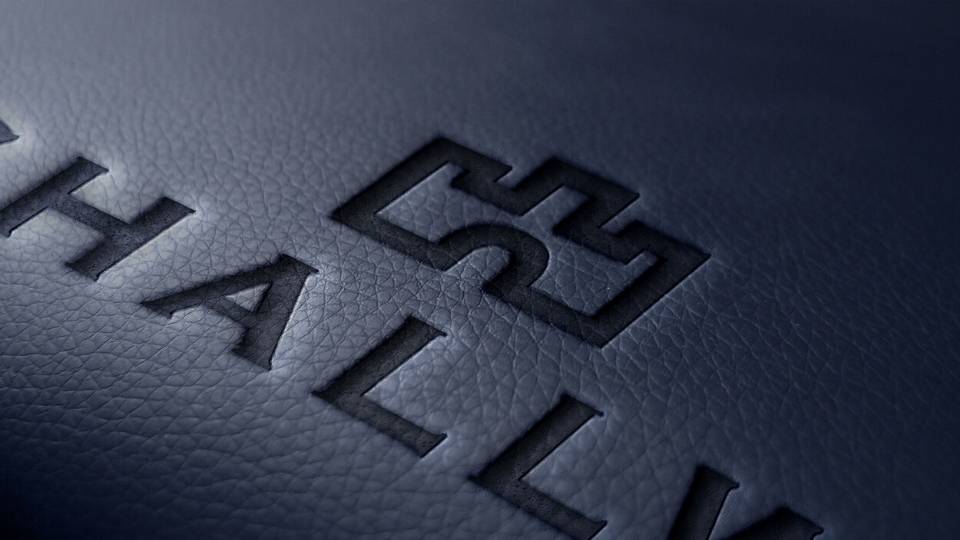 Matte / Gloss Lamination:
Lamination Helps Preserve the Case Made Sleeved Files From Damage Occurring Due to Rain, Spills Etc.
We All Know How Frequently Case Made Ringbinders Are Used for Storage, Promotional Reasons, and Filing, Among Other Things. They Are Highly Prone to Wear and Tear or Sometimes Even Exposed to Weather and the Occasional Coffee Spill at the Office. That Is Why We Provide Lamination as an Add-on Which Will Allow You to Have a Full Colour Case Made File That Not Only Looks Amazing, but Is Also Capable of Handling Daily Use Without Breaking Down! This Solution Is the Perfect Method to Ensure Your File Always Remains Sharp and Your Documents Are Always Secured.
Foil Printing:
Foil Printing Can Make the Difference Between a Boring Marketing Piece and One That Is Both Sparkling and Inviting. If You're Searching for a New Solution to Add Some Class and Refinement to Your Printed Case Made Ring Binder to Make It Seem and Feel More Premium, Then Foil Printing Is the Way to Go.
Sizes:
We Offer Fully Custom Made Ring Binders. You Have the Freedom to Specify Your Preferred Size Whether That Is an A4, A5 or Something Custom. No Matter What Your Requirements Are, We Have the Capability to Do It.
The #1 Manufacturer & Supplier of Custom Made Case Made Sleeved Ring Binders & Files!
Save Big On Your Next Order of Ringbinders Or Files When You Purchase From Us. We Offer The Best Pricing in South Africa. Get A FREE QUOTE & Let Us Take Care of Your Business's Needs!