Digital Printing Has Never Been Easier!
Step into the world of high-definition digital printing with Daybo Industries! We combine our broad spectrum of printing expertise with attention to detail to deliver unrivalled printing solutions, designed to captivate and effectually convey your message. Here, we present our premier services:
Don't move, We'll Handle Everything
We take care of all your printing needs. With us, you can expect excellent pricing and fast turnaround times. No more waiting months for your order to get to you!
High-Quality ABS Printing/Cutting and Bending
Experience the perfect amalgamation of robustness, flexibility, and superior print quality in our professional ABS Printing services. With advanced precision machinery, we deliver impeccably cut and bent pieces, taking your project from design to durable end product.
Lightweight Correx Board Printing and Cutting
Requiring durable signage that's also lightweight? Our Correx Board Printing services are an ideal choice! With vibrant, high-resolution prints, our Correx boards are precisely cut for both indoor and outdoor applications, providing the versatility your project requires.
Vibrant Vinyl Printing CMYK+W
Discover the plentiful palette of CMYK, elevated with the crispness of an extra white in our Vinyl Printing services. Our vinyl prints are exceptional in design, providing bold and vibrant banners, decals, and signs that are sure to capture attention.
Our PVC printing services are the answer to your needs for longevity and adaptability. Ideal for banners, signs, cards, and more, our high-quality PVC prints are weather-resistant and designed to endure, offering longevity in a range of applications.
Premium Custom Box Manufacturing
Make a lasting first impression with our Custom Box Manufacturing services. We blend your brand vision with our creativity to manufacture unique, premium custom box designs that amplify your brand's distinct voice.
Effective POS Display Units
Designed to attract, engage, and convert, our Point of Sale Display Units are crafted to perfection. Durable and eye-catching, our POS units encourage optimum customer interaction.
Laser Cutting Services for Perspex and Wood
Unearth intricate designs with Laser Cutting services tailored for both perspex and wood. Our precision laser cuts deliver polished and aesthetic edges, perfect for showcasing the finer details of your projects.
Precise CAD Cutting and Routering
Experience advanced precision with our CAD cutting and routing services. Ideal for intricate design work, our CAD services ensure stringent accuracy and smooth finishes, facilitating outstanding project results.
Custom Business Signage and Vehicle Branding
Enhance your brand visibility with our exquisite Signage and Vehicle Branding services. We focus on creating designs that are not only catchy but also uphold your brand's aesthetic coherence, offering memorable signage solutions.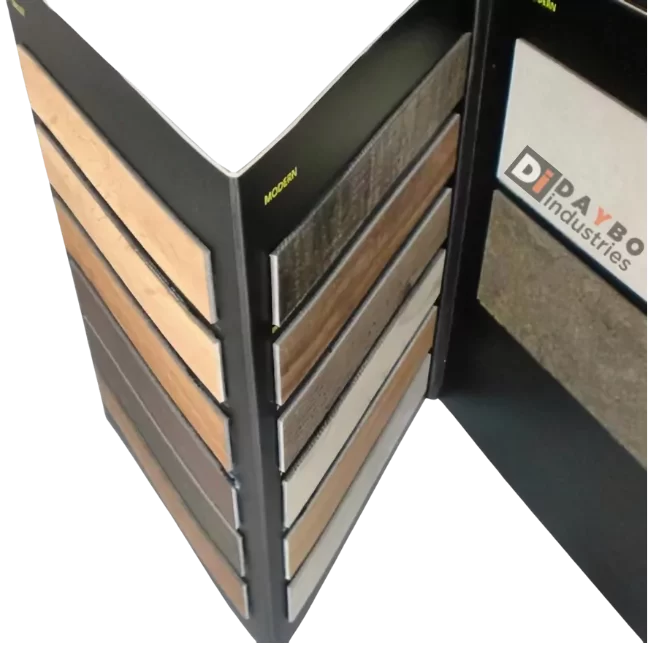 Dealing with us is a time saver for you. At Daybo Industries we aim to ensure a 100% customer satisfaction and we do this by going out of our way to assist our customers bring their ideas to life – no matter what it takes. Experience the Daybo difference today!
Tell us exactly what you need
View our catalog of products or get in touch with us via Email or WhatsApp and let us know what you need.
We'll plan the perfect move for you
Our expert team will find the perfect product for your requirements and get you a quote as soon as possible.
Your Order Will Start Being Processed
We manufacture our products in-house and are able to fulfill your orders as soon as possible to get your products to you ASAP!
Some of Our happy customers
We've helped thousands of Businesses Across the World
Many businesses have trusted us with all their signage requirements. Our fast turnaround times and affordable prices make us the #1 choice for all companies looking for custom digital printing services.
Have a question for us? Perhaps you're curious if we're able to do a product you have in mind? Send us a message and let us get back to you.
Over the years we have manufactured thousands of different types of products as well as custom products for our customer. Our full catalog is quite extensive and therefore we do not publish every single product we manufacture on our website.

If you have a product in mind, let us know and we will get back to you with a quote if we are able to do it.
The time required to fulfill your order varies depending on our workload however, we strive to fulfill order as soon as possible. For a more accurate estimate, get in touch with us via Email or WhatsApp and we will let you know how long your order will take to complete.
We pride ourselves as being one of the most cost-effective digital printing companies in South Africa. Over the years we have established relationships with our material suppliers so that we can offer the best prices on the market.
Ready to get started? Get a quote now!
Our team will get back you as soon as possible (: